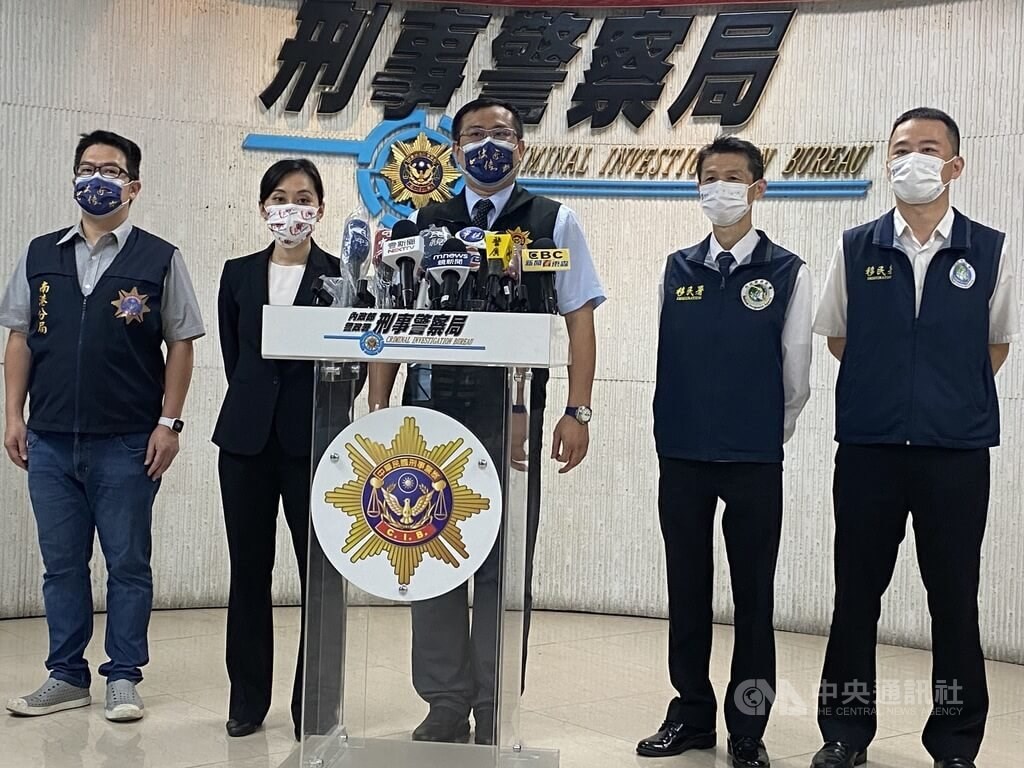 Taipei, June 6 (CNA) A Chinese-American accused of stealing US$3 million in a home invasion in San Francisco in March has been deported back to the United States following his arrest in Taiwan in late May in a joint cross-border operation, Taiwan police said Monday.
The 31-year-old suspect surnamed Zhang allegedly broke into the home of his victim and transferred US$3 million in various cryptocurrencies from her account.
After being informed by the U.S. Federal Bureau of Investigation that the suspect had absconded to Taiwan, Taiwan's Criminal Investigation Bureau (CIB) and National Immigration Agency formed a special task force to search for him, CIB officer Dustin Lee (李泱輯) said at a press conference Monday.
It was found after an investigation that Zhang, who was a technology engineer, had entered Taiwan on March 18 with a U.S. passport and a court in California had issued a wanted notice for Zhang on March 23, according to the CIB.
In order to probe whether Zhang came to Taiwan with the intention of concealing the illicit gains from his robbery, the special task force reported the case to the New Taipei District Prosecutors' Office, who then directed the investigation.
Surveillance footage revealed that after arriving in Taiwan, Zhang was assisted by a woman whom he met online in hiding, renting vehicles, and finding rental houses. They also traveled to New Taipei, Taoyuan, Kaohsiung, and other places, according to Lee.
The special team eventually found that Zhang was residing in an apartment in Kaohsiung's Qianzhen District and arrested him on the premises on May 31.
Meanwhile, five cryptocurrency CoolWallets, domestic and foreign phone cards, NT$239,000 (US$8,134) in cash, and other stolen items were seized on the spot.
CoolWallet is the most secure crypto hardware wallet for Bitcoin, Ethereum, Litecoin, Bitcoin Cash, and ERC20 Token.
When questioned by investigators, Zhang argued that he did not commit the crime, saying only that he had a misunderstanding with the victim (a former employer), while keeping silent about the rest of the case.
After investigation, investigators found that some of the cryptocurrencies had been converted into cash by Zhang to cover his living expenses in Taiwan.
Zhang was transferred to the New Taipei District Prosecutors' Office June 1 for further investigation for allegedly being involving in money laundering.
As Zhang was wanted by a U.S. court in connection with major criminal cases and the U.S. government had revoked his passport, his stay in Taiwan was illegal.
Therefore, he was deported by the NIA in accordance with the Immigration Law and escorted back to the United States on June 3, according to the CIB.