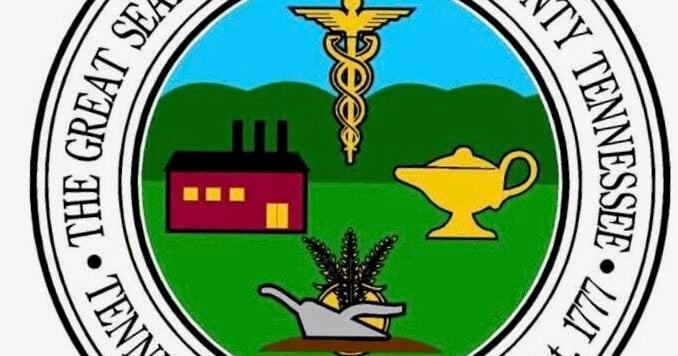 Washington County commissioners will meet Thursday to consider a possible settlement to a zoning lawsuit the county has pending against BrightRidge and Red Dog Technologies LLC involving a bitcoin mining operation in Limestone.
The meeting will begin at 5:30 p.m. in the George P. Jaynes Justice Center in Jonesborough.
Commission Chairman Greg Matherly said commissioners will be asked to decide on a proposed settlement to the litigation that has been mediated by attorneys in the case. He said the special session was called to allow commissioners to hear the proposal before the start of a jury trial that is set for July 11-13.
"I think we will need to make a decision pretty quickly," Matherly said.
The chairman said Thursday's special commission meeting will begin the same way as regular sessions do with a public comment period when residents are given 3 minutes each to address commissioners on issues related to agenda items.
The commissioners will next go into an executive session with their attorneys to hear details of a possible settlement to the zoning lawsuit. Such closed-door sessions concerning pending litigation are permitted under the state's Sunshine Law.
Following their private consultation with legal counsel, commissioners will reconvene in open session to discuss the settlement and take a vote on the matter.
Commissioners also met behind closed doors at their regular meeting in May to hear an update from County Attorney Allyson Wilkinson on the bitcoin zoning lawsuit.
Earlier in the month, Chancellor John Rambo denied a motion filed by attorneys for the defendants to dismiss the litigation. They argued the county's zoning regulations do not apply to BrightRidge and Red Dog.
In March, the chancellor ruled that Red Dog's "blockchain verification data" operation at 144 Bailey Road does not meet the definition of a public utility as outlined in the county's zoning rules.
Washington County's zoning resolution defines such a use as a "public service owned or authorized by a municipal, county, state or federal government in the provision of such services as transportation, water supply, sewerage treatment, electricity, natural gas and telephone, telegraph and microwave transmission."
"They're a user, not a provider," Rambo said in ruling on a motion for a summary judgment. "They are using electricity and the internet."
At the request of officials from BrightRidge, Washington County commissioners voted in February 2020 to rezone the tract from A-1 general agriculture district to A-3 agriculture/business district.
The county says BrightRidge submitted a commercial zoning compliance permit in May 2020 for a "data center" on its newly rezoned property near its Phipps substation.
Washington County argues county commissioners first became aware that BrightRidge was in violation of the permitted zoning use for its Limestone property when residents in the neighborhood appeared during the public comment segment of their monthly meeting in July 2021 to voice their concerns about the constant noise coming from fans used to cool the computers that are essential to the bitcoin operation.
Bitcoin mining is a process that produces cryptocurrency by using many computers to solve very complex math problems.