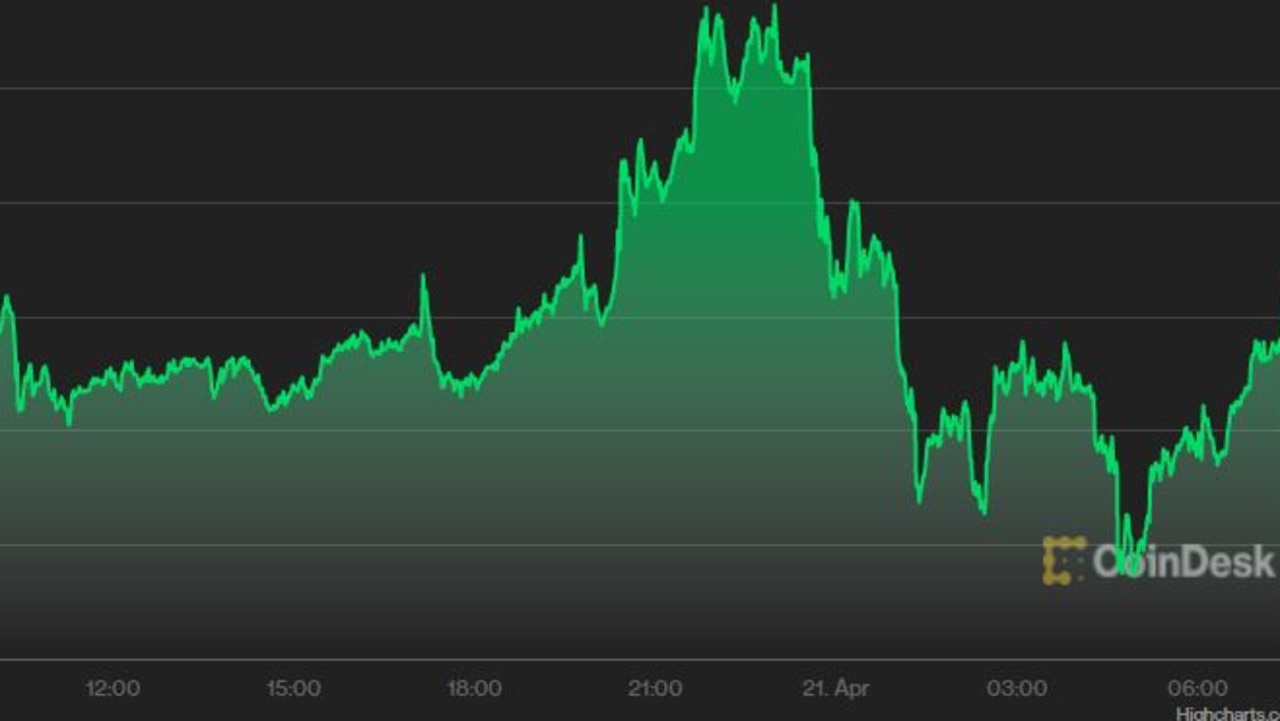 A prominent investment firm CEO is convinced in less than a decade, bitcoin will be worth millions.
Even though bitcoin continues to languish a prominent CEO has thrown their weight behind the blockchain and made a stunning prediction.
At the Bitcoin 2022 conference held in Miami this week, Cathie Wood, the chief executive of US-based investment management firm Ark Invest made an eye-watering claim.
A single bitcoin will be worth more than US$1 million (A$1.3 million) by 2030, she said.
"We believe bitcoin has only just begun," she said.
"Bitcoin's price target for 2030 is greater than a million dollars per bitcoin."
That means bitcoin has a long way to go in the next eight years, with a token worth just US$41,000 (A$55,000) at time of writing.
Still, considering BTC started out trading at about $0.08 back in 2010, it might not be totally out of the question.
Ever since the top-ranked cryptocurrency launched more than a decade ago, it has grown by 30,583 per cent, according to CoinMarketCap.
Ms Wood has long been a proponent of bitcoin and she is reiterating an earlier sentiment that the token is destined to hit seven figures.
"It's a pretty big notion," she admitted during her 'The Future is Bright' event at the conference.
She believed more people would start investing in the coin because it acts as a hedge against inflation.
However, she made no mention of the fact the blockchain has plunged by 27 per cent in the last year while inflation has been on the rise.
Ms Wood put her money where her mouth was.
Last month, Ark forked out more than $100 million worth of shares in Coinbase, one of the largest cryptocurrency exchange platforms.
Bitcoin hit an all-time high of nearly $US69,000 ($A96,000) last year on November 10.
However, now, just six months later, the coin has struggled to gain traction and has been hovering in the mid- $30,000 to mid $40,000 mark for most of the year.
Experts were gearing up for bitcoin to reach six figures early in 2022 although it hasn't happened yet.
Tommy Honan, head of corporate partnerships at Aussie crypto exchange platform Swyftx said last year that bitcoin could easily be within US$150,000 territory at its in 2022.
Greg Rubin, head of trading at Aussie firm Global Prime, had a more conservative estimate.
He suggested the blockchain would hit anywhere from US$114,000 (A$158,000) to US$130,000 (A$181,000) before plummeting back to the US$10,000-US$20,000 (A$13,000-A$27,000) mark.