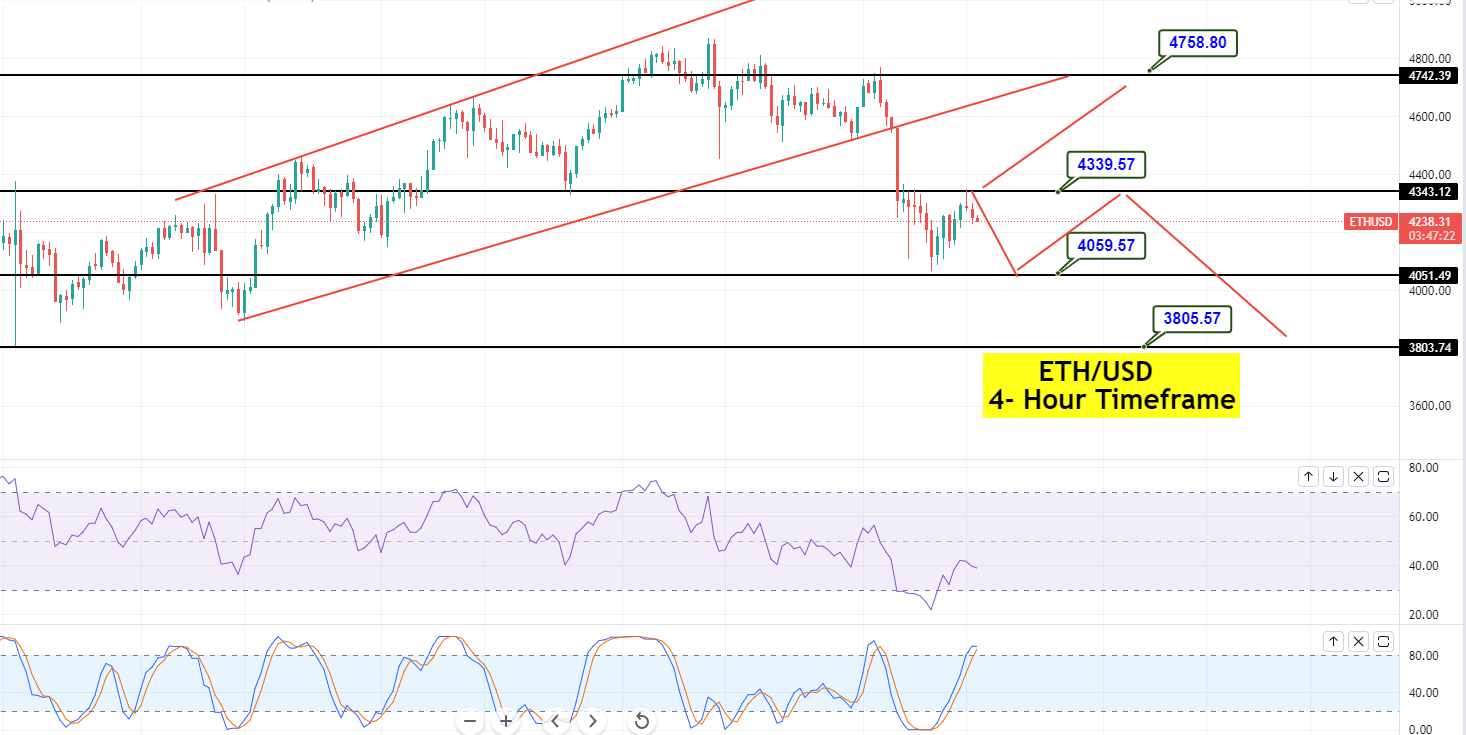 Former Goldman Sachs executive Raoul Pal has reaffirmed that he was bullish on Ethereum, the second-largest cryptocurrency by market capitalization,  going into the end of this year. He also predicted that the ETH prices would rise by at least 100% by the end of 2021.
Support                 Resistance
4141.62                 4369.53
3992.26                4448.08
3913.71                 4597.44
Pivot Point:         4220.17Furthermore, on the lower side, a break below the 4,059 level could extend a selling trend until 3,805. Since the leading indicators, such as the RSI and the Stochastic, are holding in a sell zone, we should consider a sell trade.
On Thursday, the trader's focus will remain on the 4,339 level, as today, we could see selling below this level, and buying above it. Good luck!